Shabbat
Our doors are open to all who seek to worship, learn and serve the community.
Services at Temple B'nai Sholom are a learning experience. Our goal is to broaden the understanding of Judaism, and through better understanding establish each individual's relationship with G-d.
We offer the following Shabbat Services at Temple B'nai Sholom.
Join us to experience our Friday evening Shabbat Services each Friday a7 7pm, followed by Oneg with light refreshments.
Rabbi Elizabeth Bahar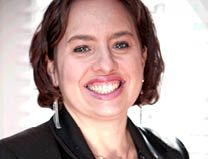 Tue, January 23 2018 7 Shevat 5778